Industries in all parts of the world are now thinking of replacing traditional transport packaging solutions made of wood and plywood with almost equal products made of substantially lighter and easily recyclable paper board.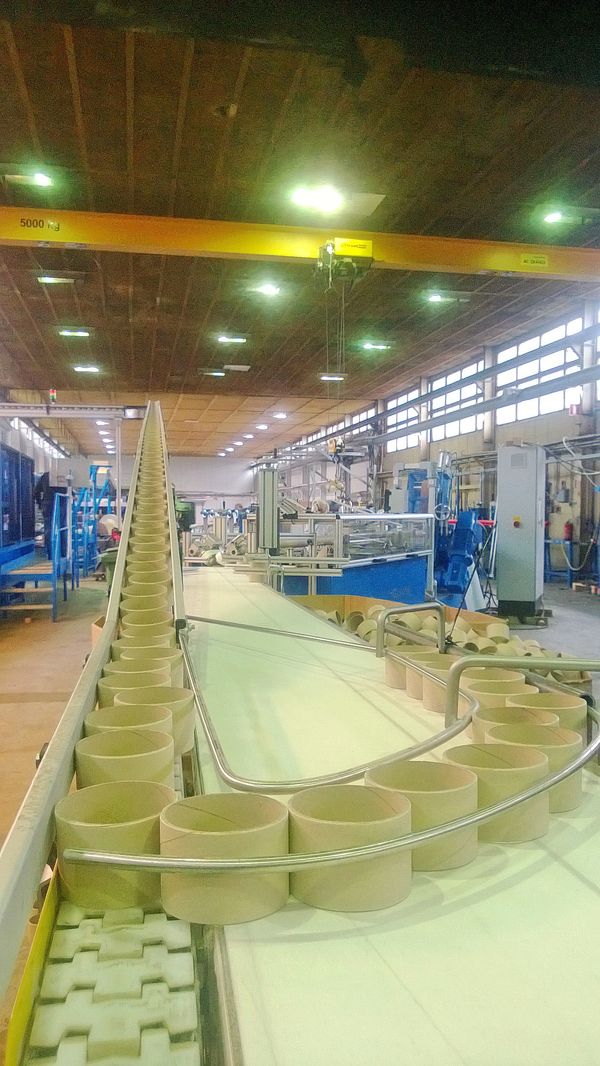 The spearhead developer and manufacturer of pallets and transport boxes as well as other transport packaging solutions based on paper board, is the Finnish Eltete Group. The company has its own factories in 15 countries and a sales network reaching in excess over 60 countries.
"But since we can't keep pace with the growing demand alone, we are also offering turnkey production lines for the open market", says Marko Virtanen, Eltete's sales director of technology. "The beauty of our products is that they form a modular system that can be combined into different lightweight transportation solutions. Dimensions and other specifications are easily adaptable according to the customers' demands."
Long track record
Eltete has been on the market for almost 40 years. The company started by producing edge boards to protect and support products and is now conquering the world with automatic lines producing paper board pallets at a pace of 10 or more pallets a minute.
Virtanen says: "When you combine a pallet with a transport box that both are made of carton and can take several tons, you can really talk about an environmentally friendly transport packaging solution."
The package as a whole consists of honeycomb boards, stabilizing edge boards with a couple of different profiles, glue and paper cores to stabilize the feet.
"It may sound easy, but in practice it is impossible to make similar products with the same quality and low price per unit without using our technology", Virtanen states.
New business opportunities
As an example of the possibilities to save time and money by using paper pallets, Virtanen mentions that IKEA has reported that the company reduced its transportation costs by tens of millions of euros per annum by switching to thin and light paper pallets that let them load significantly more goods into trucks and containers.
""We have not contributed to IKEA's solution, but we can help other companies to make the same difference in their businesses", Virtanen says" We can either supplement the products or the production lines and raw material knowledge. The investments' payback time can be calculated accurately."
In the beginning of June Eltete shipped an automatic production line for producing paper pallets to a Japanese paper roll core manufacturer that is broadening the line of business into logistics.
"We have had a business relation with the company regarding other products for a decade, but the new plant will be a totally new line of business for them", Virtanen says. "With relatively small additions to the pallet production line it possible for them to manufacture for example boxes, since they will already have many of the production modules ready at hand."